Pension Wise at Citizens Advice East End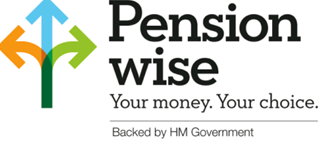 What is Pension Wise?
Pension Wise is a new government service set up to help people understand the pension options available to them. It will offer guidance to help people to make informed decisions about their pension which are best for their individual circumstances.
People approaching retirement with a defined contribution pension pot will be able to get help from Pension Wise.
We are one of 50 Citizens Advice centres providing face-to-face help and information at 500 locations across England and Wales.
Who is Pension Wise for?
If you:
… then Pension Wise can help you consider your options.
We cover the areas of:
Enfield, Haringey, Islington & The City, Hackney, Tower Hamlets and Newham.
For more information or to book an appointment:
Visit the Government's Pension Wise website,
For a local face-to-face appointment call 0800 138 3944 or fill in our contact form here.
For a telephone appointment call 0300 330 1001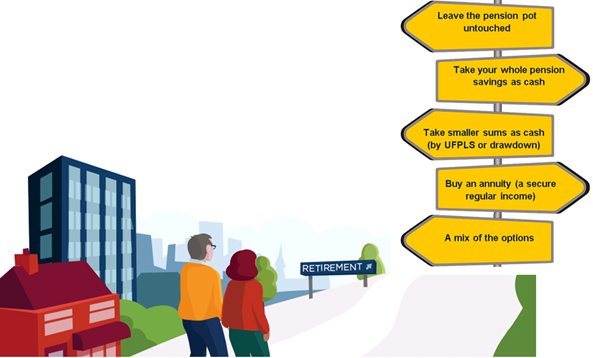 Your six pension pot options
Leave the pension pot untouched,
Take your whole pensions savings as cash,
Take an adjustable income, ('Flexi-Access Drawdown')
Take smaller sums as cash, ('UFPLS')*
Buy an annuity – a secure regular income,
A mix of these options.
*UFPLS: Uncrystallised funds pension lump sum.
Preparing for your appointment
Citizens Advice provides detailed information on preparing for your Pension Wise appointment.
Think about your plans for retirement,
Think about your health and your family circumstances,
Find out the value of your pension pot(s),
Get your state retirement pension forecast,
Think about your financial position overall – including income, benefits, assets and outgoings.
The face-to-face appointment
In your appointment, we will help you by:
giving you information about pensions and retirement talking to about what you need to consider,
helping you to understand the pros and cons of each option,
suggesting what to do next, and things to think about before you decide what to do,
and giving you the confidence to ask questions, shop around and avoid pension scams.
Your State Retirement Pension
State pensions vary from person to person, and depend on things like how many years you have worked. Visit the government's State Pension calculator to find out more.
A Note on Pension jargon
We've tried to keep this information free of jargon, apart from UFPLS*. Unfortunately, there's plenty of jargon in the world of pensions. The Money Advice Service however, has a handy jargon buster.
*UFPLS: Uncrystallised funds pension lump sum.