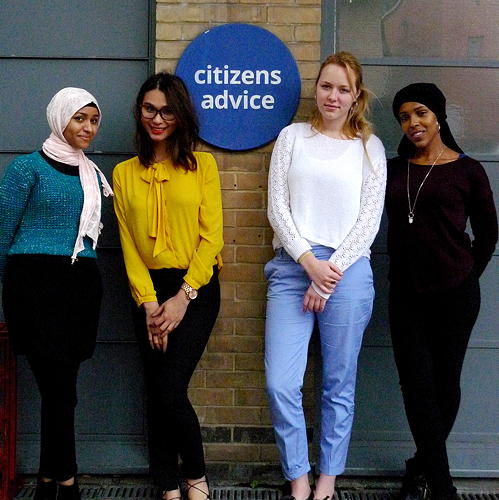 Citizens Advice East End
We provide free, confidential and impartial advice for communities in Hackney, Newham and Tower Hamlets on the big issues affecting people's lives.
Our goal is to help everyone find a way forward, whatever problem they face.
Contact our offices:
Hackney: 020 8525 6350
Newham: 020 8525 6377
Tower Hamlets: 020 7247 1050
How can we help?
Get advice online from Citizens Advice
Volunteer with us
Our highly trained volunteers come from all sorts of backgrounds and help with everything we do.
See the roles we're currently recruiting for. Could you join them?
Campaigns
We use our clients' experience, stories and evidence to research and campaign for positive change locally and nationally.
Support us!
We took part in the London Legal Walk on 21 May 2018 to raise money for Citizens Advice East End.
Support us!
Thank you to all our supporters and partners