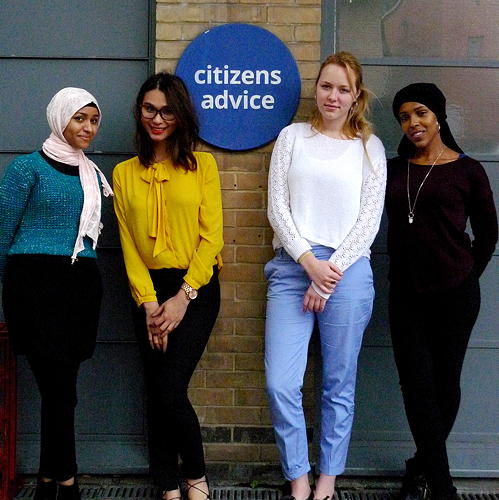 Citizens Advice East End
Covid-19 Coronavirus
We've stopped giving face to face advice.
You can get advice by:
We provide free, confidential and impartial advice for communities in Hackney, Newham and Tower Hamlets on the big issues affecting people's lives.
How can we help?
Get advice online from Citizens Advice
News
Universal Credit
We can help help from the application through to your first payment. Find out how to get in touch or call our free national Help to Claim helpline 0800 144 8444.
Gambling Support
Concerned about problem gambling? Talk to an adviser. Call 020 3855 4472.
Volunteer with us
Our highly trained volunteers come from all sorts of backgrounds and help with everything we do.
See the roles we're currently recruiting for. Could you join them?
Campaigns
We use our clients' experience, stories and evidence to research and campaign for positive change locally and nationally.
Donate and help us to keep giving advice for free
Without the generous support of people like you, we couldn't continue to do the work we do.
Thank you to all our supporters and partners